-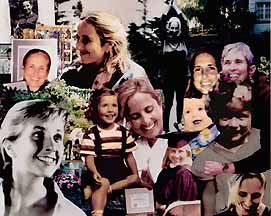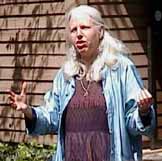 Project Quest's Dedication of Mardiningsih Arquette Center in Portland, Oregon: A PHOTO ALBUM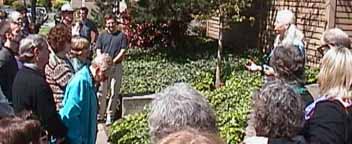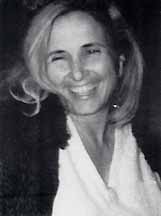 Top left: Lusijah Marx, Founding Director of Project Quest
Top right: Project Quest's new building for Mardi Arquette Center
Above left: Lusiijah Marx and group outside center
Right: Mursalin Lewis Arquette left and Patricia Arquette right with group.
Below left: Mursalin drums at 1000 Day Selamatan celebration
Below right: Hamid Camp, "Mardi's Bard: sings in her honor
Far right: Patricia Arquette and Subud members at Selamatan.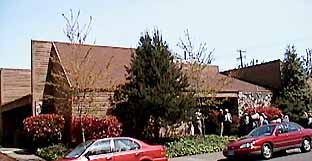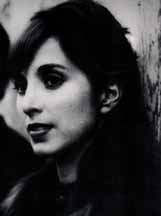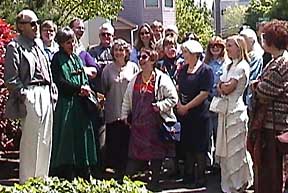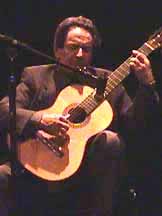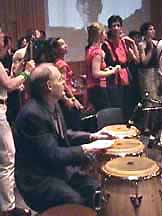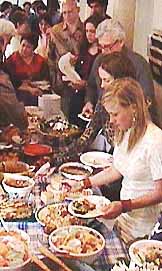 Mardi Arquette passed away during the time of the Spokane Congress after a long battle with cancer. A mother, a poet, a family counselor, she was also a long-time, long-loved member of Subud Los Angeles. She had a gift for hearing the voice of the disenfranchised, a gift for quietly and effectively challenging injustice wherever she found it, and a gift for acknowledging what was really good in another. This is evident not only in the achievements of her very talented and gifted children but also in the scores of incredible video interviews she, Henrietta Music, Raup McGee, and Jerry Chalem did in getting members to share their experiences and remembrances of Bapak for posterity.
In the month or so before she left us, friends and family went daily to be with her, to visit, to do latihan. Hamid went with his guitar to sing. Some of the songs went back to Skymont days when Hamid and family, Mardi and family, and many others had packed up all they owned to go live in Virginia at Skymont with Prio Hartono to pioneer a Subud community. They dreamed of a mecca full of latihan and love; they put all they had into it. Many songs on the album come from that time and experience. But the difficulty of such talented artists making a living in rural Virginia imposed its own restrictions, and ultimately most of these hardy pioneers had to move back to cities and communities where they could earn a living by using the gifts they were born with.
Although Skymont may not have become the community the young 'Skymonters' had dreamed of, it may have succeeded in ways they had never imagined. The families that shared the Skymont experience never lost their love for one another, and the Skymont experience made an indelible mark in the history of Subud USA. Their songs went deep. Little wonder that every day when Hamid came, Mardi would shoo others out of her room and ask not to be interrupted, so that she could listen again to the songs which spoke to her heart.
Strangely, all this happened at a time when Hamid had not been singing. His life had taken other turns, and his guitar sat quiet. But when Mardi became confined to her bed, somehow he was moved to pick up the guitar again. Singing for Mardi each day brought the old songs back, and then new songs began to come. He even put one of Mardi's poems to music.
Mardi came up with a new name for Hamid. She called him her bard.
Hamilton Hamid Camp's CD, Mardi's Bard, was released after her passing and includes some of her poetry set to music. Click here to visit site where you can order Mardi's Bard or listen to tracks.
(Text above was from previous issue of INSPIRE.)
FROM FLOWERS IN THE DARK
by Mardiningsih Arquette
I hear a movement in the earth, each time I see a river flowing.
And ancient mountain curves beneath the winging of a sudden silver bird.
Like flowers in the dark, the world is waiting for a dream of dawn.
Photos courtesy of Lorenzo Music
Photo collage courtesy of Luzita Davila
Black and white photo of Mardi as young woman courtesty of Project Quest invitation announcement.
Black and white phot o of Mardi as many remember her is from Hamilton Hamid Camp's CD dedicated to Mardi called Mardi's Bard.
Excerpt from Mardi's poem courtesy of Hamilton Camp's CD, "Mardi's Bard."